Michael D. McDonald, M.D.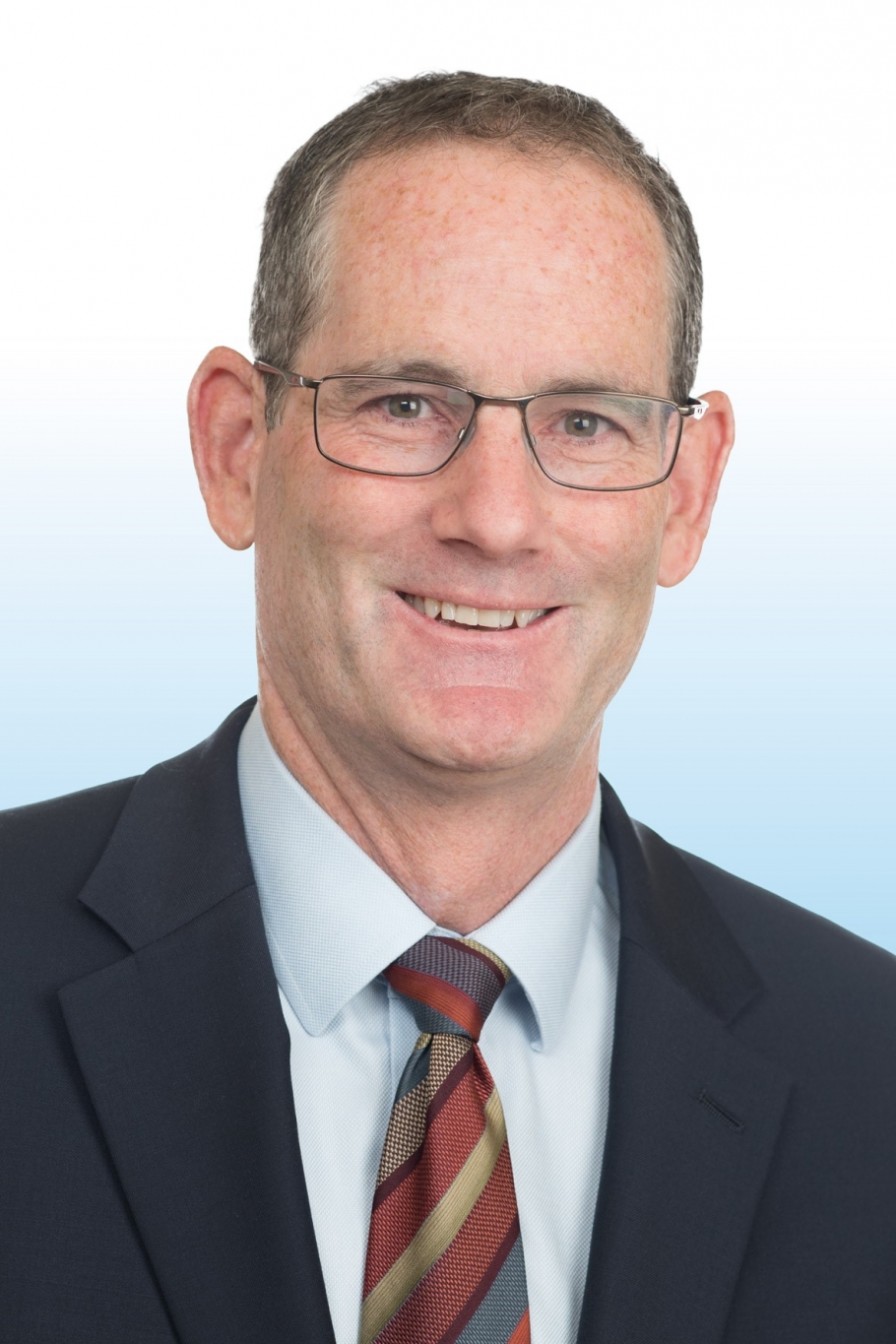 Dr. Michael McDonald is an orthopedic surgeon who specializes in the treatment of shoulder, hip, and knee problems. He has a special interest in reconstructive shoulder surgery including total shoulder and reverse total shoulder replacement, revision total shoulder replacement as well as arthroscopic reconstructions for shoulder dislocations and rotator cuff tears. He also has extensive experience in hip and knee replacement as well as knee arthroscopy. Dr. McDonald has been practicing with Northwest Orthopedic Specialists since 2009.
After graduating from the University of Utah in Salt Lake City, Utah with his Bachelor of Science degree, Dr. McDonald received his medical degree at the University of Utah School of Medicine. Following medical school, he completed a general surgery internship and orthopedic surgery residency at the University of Minnesota in Minneapolis, Minnesota. He then practiced orthopedics surgery in St. Paul, Minnesota for 9 years before moving to Spokane, Washington to join Northwest Orthopedic Specialists
When not seeing patients, Dr. McDonald enjoys spending time with his family, golfing, fly fishing, skiing, and cycling.
Dr. McDonald is currently the Medical Director of the Total Joint program at Valley Hospital.
Qualifications
Undergraduate
The University of Utah, Salt Lake City, UT, 1986–1990
Medical School
University of Utah School of Medicine, Salt Lake City, UT, 1990–1994
Residency
General Surgery, University of Minnesota, Minneapolis, MN, 1993–1994
Orthopaedic Surgery, University of Minnesota, Minneapolis, MN, Chief Resident Research Award, 1995–1999
Certification
American Board of Orthopaedic Surgery, 2001
Team Affiliations
Professional Memberships
American Academy of Orthopaedic Surgeons
Spokane County Medical Society
North Pacific Orthopaedic Society
Hospital & Surgery Center Affiliations
MultiCare Deaconess Hospital
MultiCare Valley Hospital
Lincoln County Hospital
Providence Sacred Heart Medical Center
The Orthopaedic Surgery Center
Medical Interests
Research/Presentations
Health East Orthopedic Seminar "Distal Tibia and Ankle Fractures" – 2004
St. Joseph's Hospital Grand Rounds "Evaluation and Management of Rotator Cuff Disorders" – 2003
"Posterior Instability in Athletes" chief resident research award paper – 1999
Society for Biomaterials Annual Meeting, Boston, MA "Methods of Analyzing Creep and Wear in Joint Replacement" – 1994
Patient Reviews
"Greatest bedside manners ever. He was so kind at all times to both myself and family before and after both of my knee replacements. I would recommend Dr. McDonald to my family and friends." — Diane S.
"I appreciated the quick and courteous office staff. Dr. McDonald addressed my issues and clearly explained my options. I was able to have all my questions answered and felt that Dr. McDonald listened to my concerns. I felt informed and had a clear plan of my care plan. Thank you!" — Margaret C.
"I was seen by Dr. McDonald. He was very knowledgeable, and his nurse was just as good. I did not feel pressured to finish quickly—he took his time to answer my questions. It was a good experience." — Katherine M.
"My first visit and I was very impressed. He was very informative and I appreciate his alternative to surgery at this time. Thank you." — Sharon G.
"We always get good care with Dr. McDonald and staff. Everyone is very friendly and helpful. And our appointments are always pretty much on time. People need to realize that doctors have other patients and can sometimes be late." — Roger and Evelyn O.