Alexander Kirk Reichard, M.D.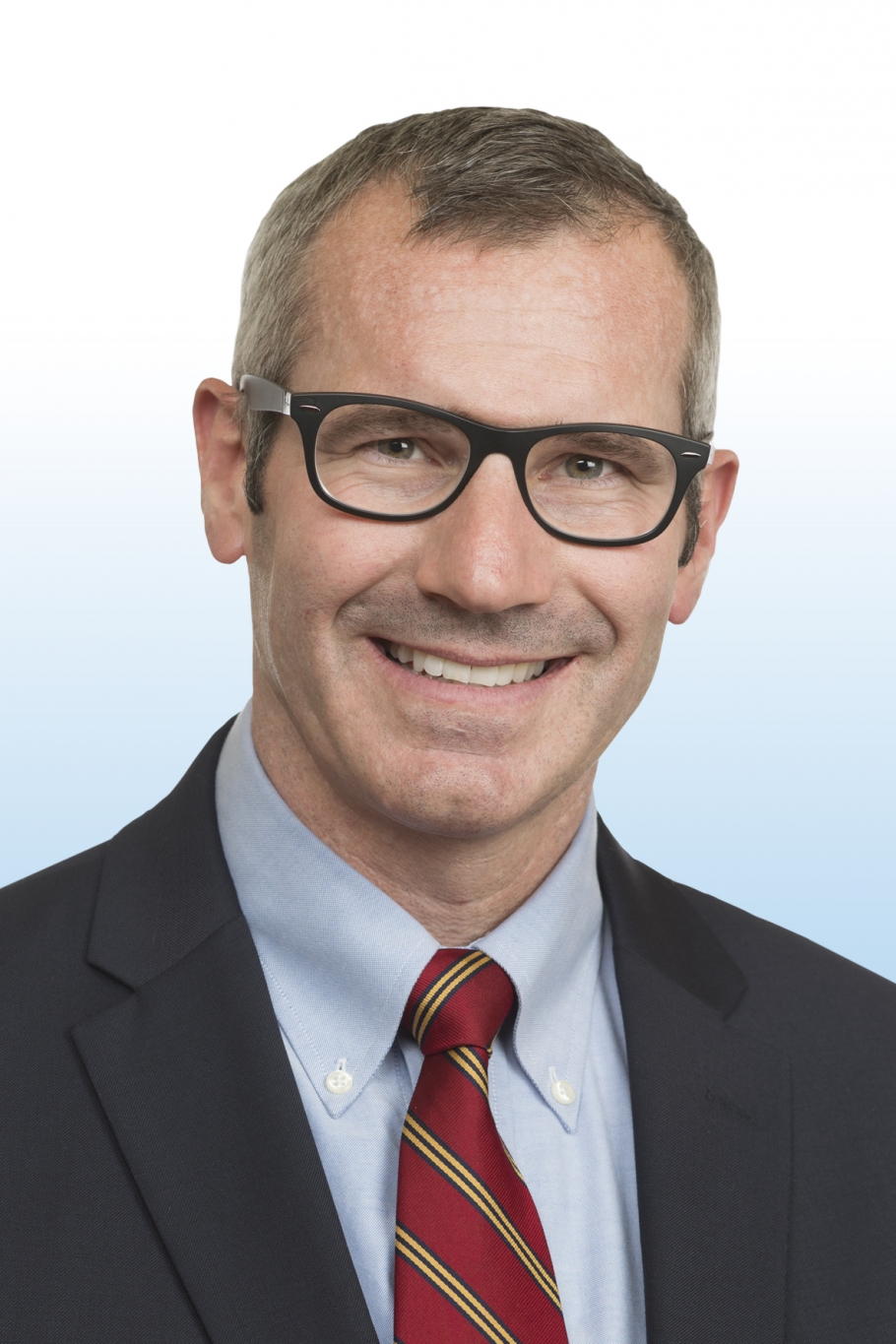 Dr. Kirk Reichard is a highly skilled, fellowship-trained orthopaedic surgeon, specializing in complex hip and knee joint replacement and revision. Having undergone specific training in his particular subspecialty, Dr. Reichard has a particular aptitude for the anterior approach to total hip replacement, hip revision, and knee replacement surgery. In addition, he is a preferred surgeon to perform complex joint reconstruction and revision surgeries, which include joint arthritis and inflammatory conditions, degenerative issues, failed joint surgery, infected joints, and avascular necrosis (blood-flow problem) of hip and knee joints.
After excelling in the Harvard University Health Careers Program, Dr. Reichard earned his Doctorate of Medicine from the University of Louisville School of Medicine in 2005. He completed his internship and spent five years of orthopaedic residency at the Indiana University School of Medicine in Indianapolis. Following his residency, Dr. Reichard was accepted to the Anderson Orthopaedic Research Institute in Alexandria, Virginia, where he dedicated one year, focused exclusively on hip and knee total joint replacement surgery, complex revisions, preoperative pain management and care, bearing surfaces, surgical approaches, and infection of these replacements.
Dr. Reichard was awarded the JBJS Resident Journal Club Grant during his residency and is a two-time winner of the Riley Children's Hospital Red Shoe Award, which honors outstanding accomplishment in patient-centered care. It is this earnest training and dedication, along with his many honors and distinctions that has made Dr. Reichard a premier hip and knee surgeon in Spokane and the Pacific Northwest.
When he's not relieving patients from complex hip and knee injuries and conditions, Dr. Reichard is an avid outdoor athlete who enjoys snowboarding, hiking, and surfing as well as spending time with his wife, Julie, and daughters, Grace and Emma.
Learn more about Dr. Reichard's many medical missions, his week in Havana with Operation Walk, and a look back at his Cuba 2019 medical mission.
Documentary Video about Operation Walk, Cuba Mission:
Qualifications
Undergraduate
University of Colorado Boulder, Boulder, CO, 1996
Extension School
Health Careers Program, Harvard University Extension School, Cambridge, MA, 2000
Medical School
University of Louisville School of Medicine, Louisville, KY, 2005
Internship
Indiana University School of Medicine, Indianapolis, IN, 2005–2006
Residency
Orthopaedics, Indiana University School of Medicine, Indianapolis, IN, 2006–2010
Fellowship
Total Joint Replacement, Anderson Orthopaedic Research Institute, Alexandria, VA, 2010–2011
Certification
American Board of Orthopaedic Surgery
Professional Memberships
American Academy of Orthopaedic Surgeons
American Association of Hip and Knee Surgeons
Washington State Medical Association
Washington State Orthopaedic Association
Spokane County Medical Society
Hospital & Surgery Center Affiliations
MultiCare Deaconess Hospital
MultiCare Valley Hospital 
Providence Sacred Heart Medical Center
The Orthopaedic Surgery Center
Medical Interests
Adult Reconstruction
General Orthopaedics
Awards & Appointments
Deaconess Hospital Physician of the Quarter, 2013
Deaconess Hospital Physician of the Year, 2013
Physician Hero Award, 2013 (regarding the on-scene amputation of Purina employee's leg, which was stuck in an auger)
Journal of Arthroplasty Reviewer, 2015 - Present
Publications
"Radiographic identification of total hip stems: How good are we?"; submitted for publication
"Anterior Lumbar Interbody Fusion for Low Back Pain." 2008
"External Fixation of Tibial Plateau Fractures: A retrospective evaluation and case review." 2004
Presentations
Revision Total Knee: Exposure and Extraction, Knee Arthroplasty Solutions, Depuy Orthopedics, San Francisco, CA (6/7/2019)
Direct Anterior Total Hip: Tricks and Tips, Orthopedics Today Hawaii, Depuy Orthopedics (1/16/2019)
Outpatient Total Joint Replacement, Washington State Council of Perioperative Nurses, Chelan, WA (10/11/2018), CME
Outpatient Total Joint Replacement, Depuy Orthopedics, Seattle, WA (9/22/2017)
Community Service
Operation Walk, Panama, 2018
Operation Walk, Cuba, 2019
Patient Reviews
"I have had such a pleasant experience since the first time I came in. Can't thank Dr. Reichard for his expertise and his staff, the entire staff at Northwest Orthopaedic Specialists. My surgery went very well, my recovery has been a great experience and I can't say enough good. Thank you all so very much." — Rene O.
"I received very positive referrals to Dr. Reichard from 3 friends who recently had the same surgery I was considering. All said he was the best! Two weeks past the surgery I have no complaints!" — Carolyn H.
"I was impressed that I was able to get an appointment with Dr. Reichard within 3 weeks of my phone call. I have never had that quick of a response with ANY new doctor I have tried to see. Dr. Reichard was quick, efficient and yet, put me at ease from the moment we started to talk about my impending surgery. I look forward to seeing him again and working with him closely during my surgery follow-up period." — Kathileen C.
"It was very thorough and encouraging. I was treated extremely well throughout." — Kenneth J.
"Wonderful, informed, competent. This was the first time I had a surgery, the experience was better than I expected. Thank you!" — Roberta C.