Paul C. Horn, M.D.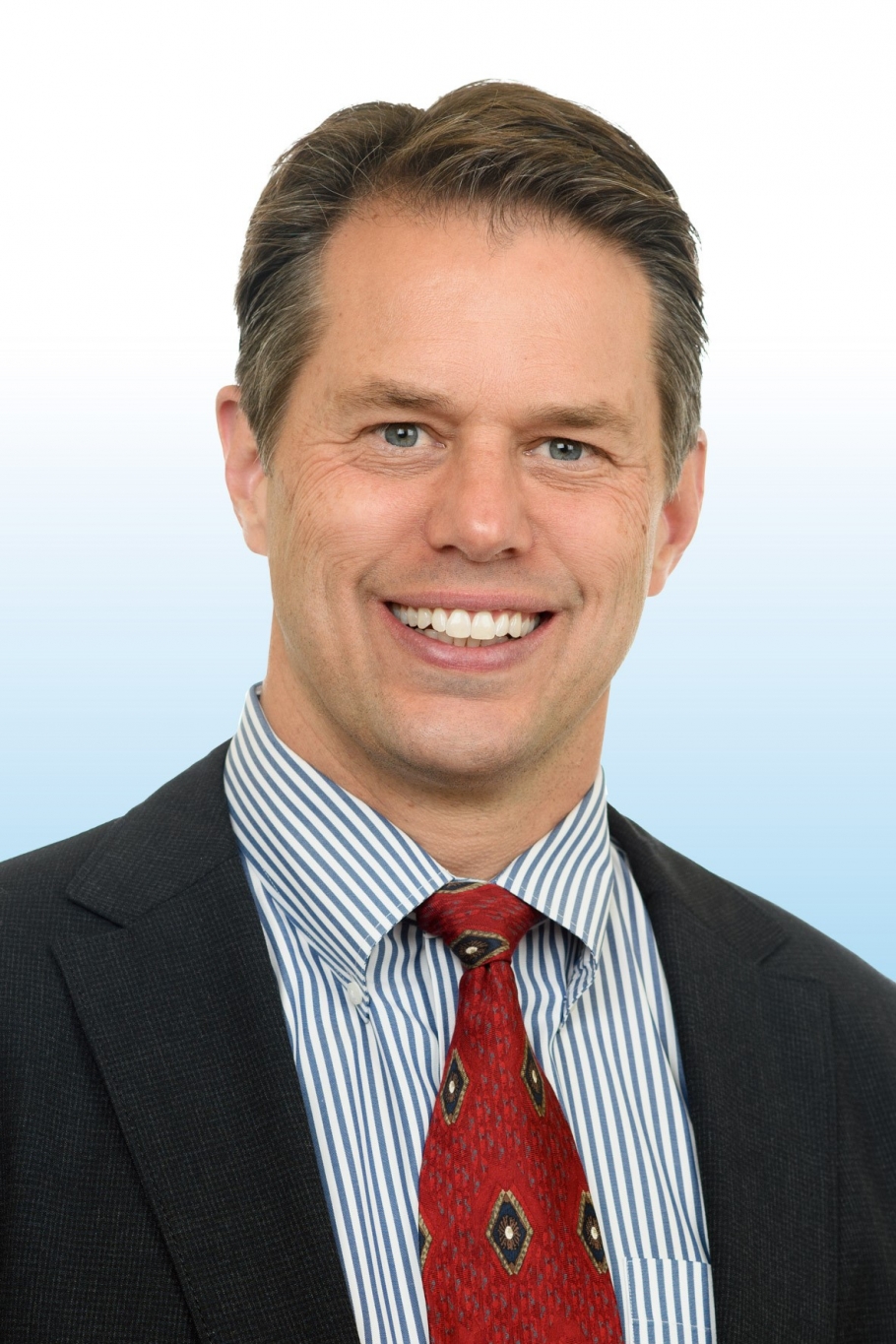 Dr. Paul Horn is an orthopaedic surgeon, fellowship-trained in hand and wrist surgery. He specializes in joint, tendon, and nerve problems of the hand and wrist. He also offers endoscopic carpal tunnel release. He has been practicing at Northwest Orthopaedic Specialists since 1998.
After completing his Bachelor of Science degree in Biology at the University of Washington in Seattle, Washington, Dr. Horn went on to complete his medical degree at the University of Washington School of Medicine. Following medical school, he underwent his surgery internship and orthopaedic surgery residency at SUNY Upstate Medical University in Syracuse, New York. Upon completing his residency, Dr. Horn enrolled at Allegheny General Hospital in Pittsburgh, Pennsylvania, where he went on to complete his hand and upper extremity fellowship.
Dr. Horn is certified by the American Board of Orthopaedic Surgery and has a certificate of added qualification in hand surgery.
When he is not seeing patients for elbow, hand, wrist, or trauma-related injuries, Dr. Horn is spending time with his family, woodworking, and skiing. 
Qualifications
Undergraduate
University of Washington, Seattle, WA, 1988
Medical School
University of Washington Medicine, Seattle, WA, 1992
Internship
Surgery, SUNY Upstate Medical University, Syracuse, NY, 1992–1993
Residency
Orthopaedic Surgery, SUNY Upstate Medical University, Syracuse, NY, 1993–1997
Fellowship
Hand & Upper Extremity, Allegheny General Hospital, Pittsburgh, PA, 1997 - 1998
Certification
American Board of Orthopaedic Surgery, 2000
Certificate of Added Qualification in Hand Surgery, 2004
Professional Memberships
American Academy of Orthopaedic Surgeons
American Society for Surgery of the Hand
Spokane County Medical Society
Washington State Medical Association
Alpha Omega Alpha
Hospital & Surgery Center Affiliations
MultiCare Valley Hospital
Providence Holy Family Hospital
Providence Sacred Heart Medical Center
The Orthopaedic Surgery Center
Medical Interests
Publications
Horn P. "The Long Ulnar Sliding Osteotomy." Journal of Hand Surg, 2005; 29A:871-876.
Horn P.C., Webster D.A., Amin H.M., Mascia M.F., Werner F.W., Fortino M.D., "The Effect of Hyperbaric Oxygen on Medial Collateral Ligament Healing in a Rat Model." Clin Orthop 1999 Mar; (360):238-42.
Buterbaugh G.A., Brown T.R., Horn P.C., "Ulnar-Sided Wrist Pain in Athletes." Clin Sports Med, 1998 Jul; 17(3):567-83
Horn, P. "Prosthetic History, Prosthetic Charges, and Functional Outcome of the Isolated Below-Knee Amputee." Journal of Trauma, 1995; 38:44-47 
Patient Reviews
"A great experience. Appointments were always quick and on time. A very professional office but with a friendly atmosphere that makes the experience rewarding. Surgery went great with timely follow up. I did not meet anyone who was negative, a totally positive experience and I would recommend Dr. Horn to anyone who has a hand problem." — Patricia S.
"Dr. Horn and his staff are truly wonderful people. I would gladly refer them to all of my family and friends." — James B.
"Dr. Horn was amazing. He performed two surgeries on both of my hands. One for what he informed me is called a gamekeepers' thumb," which required two pins to be put in my thumb. Shortly after that, I hurt my other hand where I had a ripped tendon in my other thumb. It was a crazy few months but Dr. Horn was very informative and helpful with answering all of my (many) questions and concerns. I have made a perfect recovery and would recommend him to anyone in need of services for which he is qualified!" — Jennifer L.
"Dr. Horn was great. He was courteous and professional and answered all of my questions." — Robert G.
"Dr. Horn was polite, pleasant and very informative in my visit as a patient. He described the nature of my problem in an understandable manner and the expected outcome of treatment if I chose to do so. In my opinion, he is first class!" — Alfred D.