Brett Mulawka, M.D.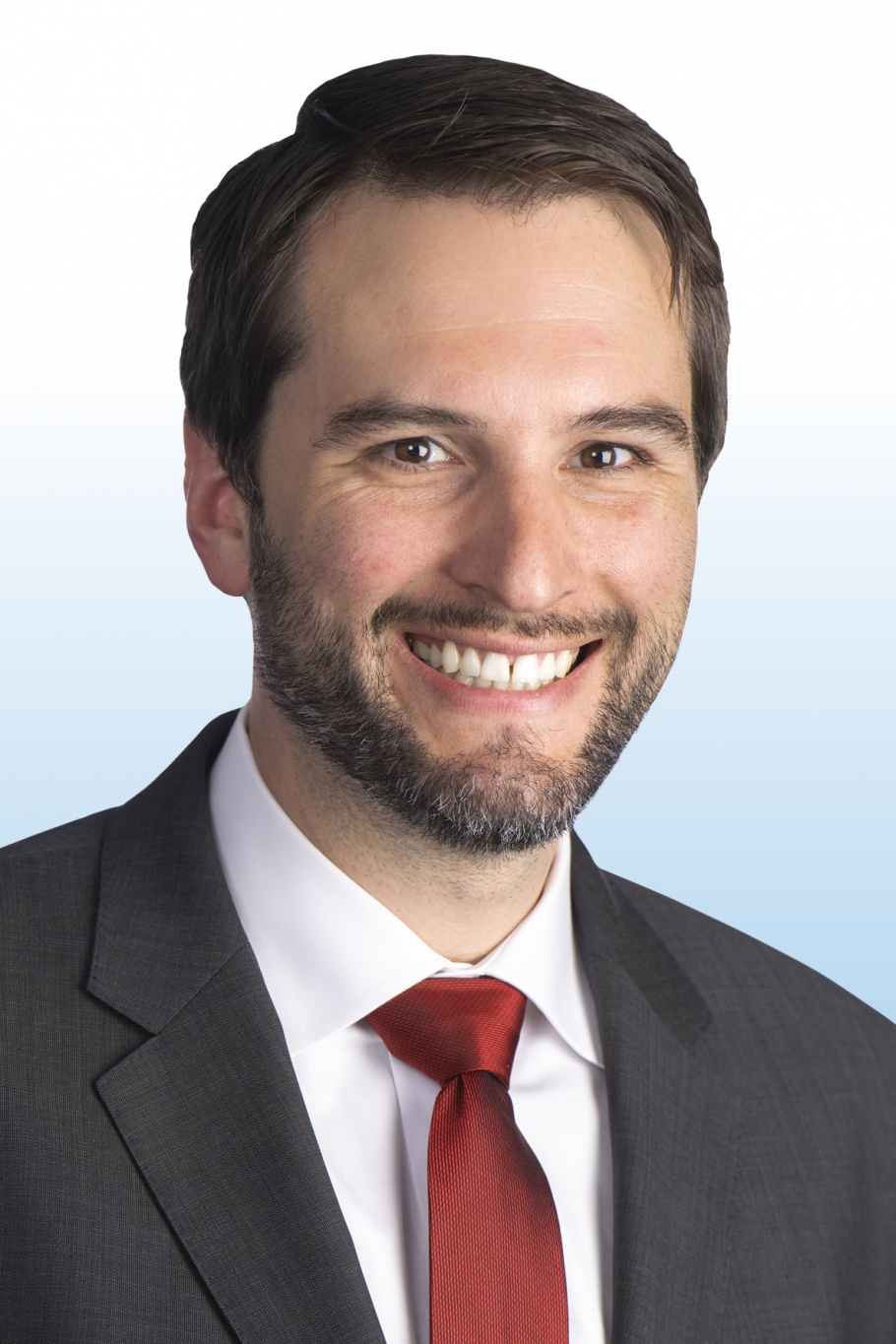 Dr. Brett Mulawka completed his fellowship training at Harvard in adult reconstruction. He is specialized in primary and complex total hip and knee replacement. He has interests in minimally invasive surgical techniques, partial and total knee replacements, outpatient joint replacement, robotic-assisted surgery, and trauma.
Dr. Mulawka (pronounced Ma-law-ka) has undergone extensive training with complex total joint replacement and revision total hip and knee replacements. He is proficient with multiple surgical approaches to the hip, including direct anterior, direct superior, direct lateral, and posterior. He utilizes the newest techniques in joint replacement including computer and robotic-assisted surgery as well as minimally invasive techniques.
While pursuing his undergraduate degree in Biomedical Engineering at the University of Wisconsin- Madison, Dr. Mulawka worked in stem cell research and engineering. Dr. Mulawka then completed his medical school training at the University of Minnesota in Minneapolis.
During his residency at the University of New Mexico in Albuquerque, Dr. Mulawka was exposed to complex trauma and extensive total joint replacements. He published and presented on traumatic injuries to the upper extremity, robotic-assisted surgery, and the current status of the opioid crisis.
Dr. Mulawka excelled during his fellowship at Harvard in adult reconstruction. His time at the world-renowned Massachusetts General Hospital exposed him to a world-class institution and referral network of partial and total joint replacements in both the inpatient and outpatient setting. He was appointed the position of junior faculty during his fellowship year.
When not seeing patients for reconstruction or trauma-related injuries, Dr. Mulawka enjoys spending time outdoors with his wife, Adrien, and Son, Dylan. He enjoys mountain biking, skiing, playing the guitar, and reading.
Learn more about Dr. Mulawka and his active lifestyle.
Qualifications
Undergraduate
University of Wisconsin - Madison, Madison, WI, 2003-2008
Medical School
University of Minnesota - Twin Cities, Minneapolis, MN, 2009-2013
Internship
University of New Mexico School of Medicine, Department of Orthopaedics and Rehabilitation, Albuquerque, NM, 2013-2014
Residency
Orthopaedic Surgery, University of New Mexico School of Medicine, Department of Orthopaedics and Rehabilitation, Albuquerque, NM, 2014-2018
Fellowship
Adult Reconstruction, Massachusetts General Hospital/Harvard Medical School, Boston, MA, 2018-2019
Professional Memberships
American Academy of Orthopaedic Surgeons
American Association of Hip and Knee Surgeons
Hospital & Surgery Center Affiliations
MultiCare Deaconess Hospital
MultiCare Valley Hospital
Providence Sacred Heart Medical Center
Providence Holy Family Hospital
The Orthopaedic Surgery Center
Medical Interests
Primary and Revision Total Hip Arthroplasty
Anterior Total Hip Arthroplasty 
Primary and Revision Total Knee Arthroplasty
Orthopaedic Trauma
Robotic Assisted Orthopaedic Surgery (Mako certified)
Honors
Orthopaedic Resident Academic Achievement of the Year Recipient, 2017
AOA Resident Leadership Forum Representative, 2017