Express Clinic—Walk-ins Welcome
Recognized Leaders
Northwest Orthopaedic Specialists' skilled team of orthopedic surgeons, physicians, physical therapists, occupational therapists, and physician assistants work together to provide transformative, compassionate surgical and conservative/non-surgical orthopedic care, spine care, pain management, and therapy to patients throughout Spokane, Spokane Valley, Coeur d'Alene and the Pacific Northwest. NWOS offices are conveniently located in Downtown Spokane, North Spokane, and Spokane Valley, with walk-in clinics located in North Spokane, Spokane Valley, and on the South Hill. Highly-trained providers hold the doctor/patient relationship in the highest regard and provide exceptional care for orthopedic and spine conditions, injuries and fractures, trauma, sports medicine, interventional pain management, and physical and hand therapy.
More than 8,000 orthopedic surgeries each year
More than 5,500 interventional pain procedures each year
As a physician-owned practice and the largest independent orthopedic group in the region, it is our mission, and our passion, to continue to provide the highest level of surgical and nonsurgical care focused completely on you—our patient.

Northwest Orthopaedic Specialists offers three NW Orthopaedic Express walk-in clinics to get you immediately treated by an orthopedic specialist: Spokane Valley, South Hill at 57th & Regal, and North Division at the Y.
ER visits are expensive and urgent care clinics don't have orthopedic specialists on staff, so avoid the wait, hassle, and cost associated with alternative walk-in options, and come straight to us with no appointment necessary. With on-site X-Ray and on-hand DME, our staff is ready to get you treated and back to your life sooner.
• Fractures & Dislocations
• Sprains & Strains (ligaments, tendons, muscles)
• Injured & Painful Joints
• Neck & Back Pain / Sciatica
• Sports / Work Injuries
We're committed to delivering excellence in bone, joint, spine, and muscle care and continue to be the leader in the diagnosis and treatment of orthopedics in the Spokane/Coeur d'Alene region. Our 60-year+ history of care in the region includes care from physicians, PA-Cs, ARNPS, RNs, physical therapists, occupational therapists, and support staff who are patient-focused, collaborative, and encouraging.
Experts in all forms of bone and joint care.
Injury prevention and specialized care for sports-related injuries.
Save the cost of large hospital bills and get back to your activities faster.
Evaluation and treatment of low back sciatica, pinched nerves in neck, low back pain, outpatient pain injections, physical therapy.
See an orthopedist at one of our three orthopedic walk-in clinics. No appointments necessary, walk-ins welcome.
Outpatient joint surgery and pain management avoids in-hospital costs and gets you home sooner, which helps healing and avoids infections found in most hospitals.
Our expert team of physical therapists and hand therapists work with our orthopedic specialists to guide patients back to feeling their best.
On-site X-Ray and MRI services for convenient and expert evaluation and treatment.
Patient Testimonial
"Dr. Dawley and his staff are fantastic! Very nice, polite, helpful, and treat the patient very well. This is the kindest & best Dr. & staff I have gone to. The nurses are so happy and kind in everything they do! Wonderful Staff! Thank You!"
— Elaine W.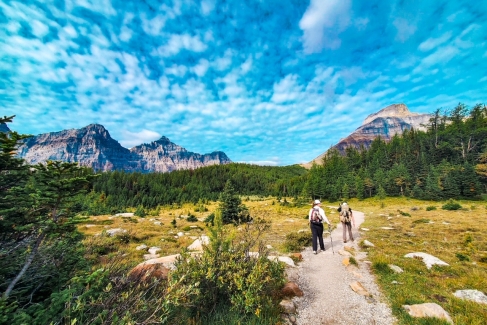 As we celebrate National Hiking Day, our team invites you to lace up your hiking boots and explore the stunning trails that the Pacific Northwest has to offer. In this blog post, we'll delve into the benefits of hiking for strong bones and joints, as well as your overall health, while highlighting some local hiking destinations and hiking tips. We're also excited to share photos from our own team hitting the trails!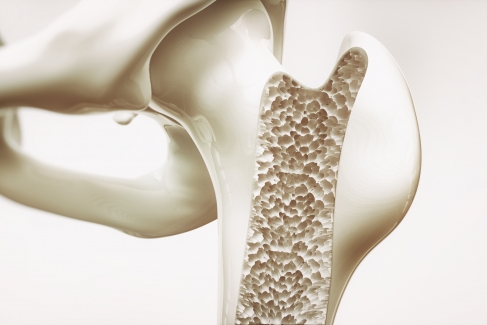 Our team is here to raise awareness about the critical importance of maintaining strong and healthy bones and support you on your journey to improve your orthopedic health. By understanding the significance of proper nutrition, regular exercise, and fall prevention, you can take proactive steps to ensure a healthier future.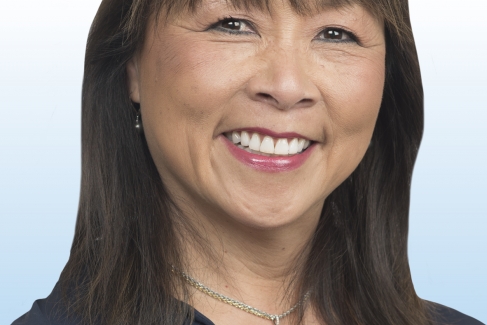 After 29 years practicing anesthesiology and 18 years as an anesthesiologist with the NWOS Orthopaedic Surgery Center, Dr. Vera Cheng has retired her practice.