Russell S. VanderWilde, M.D.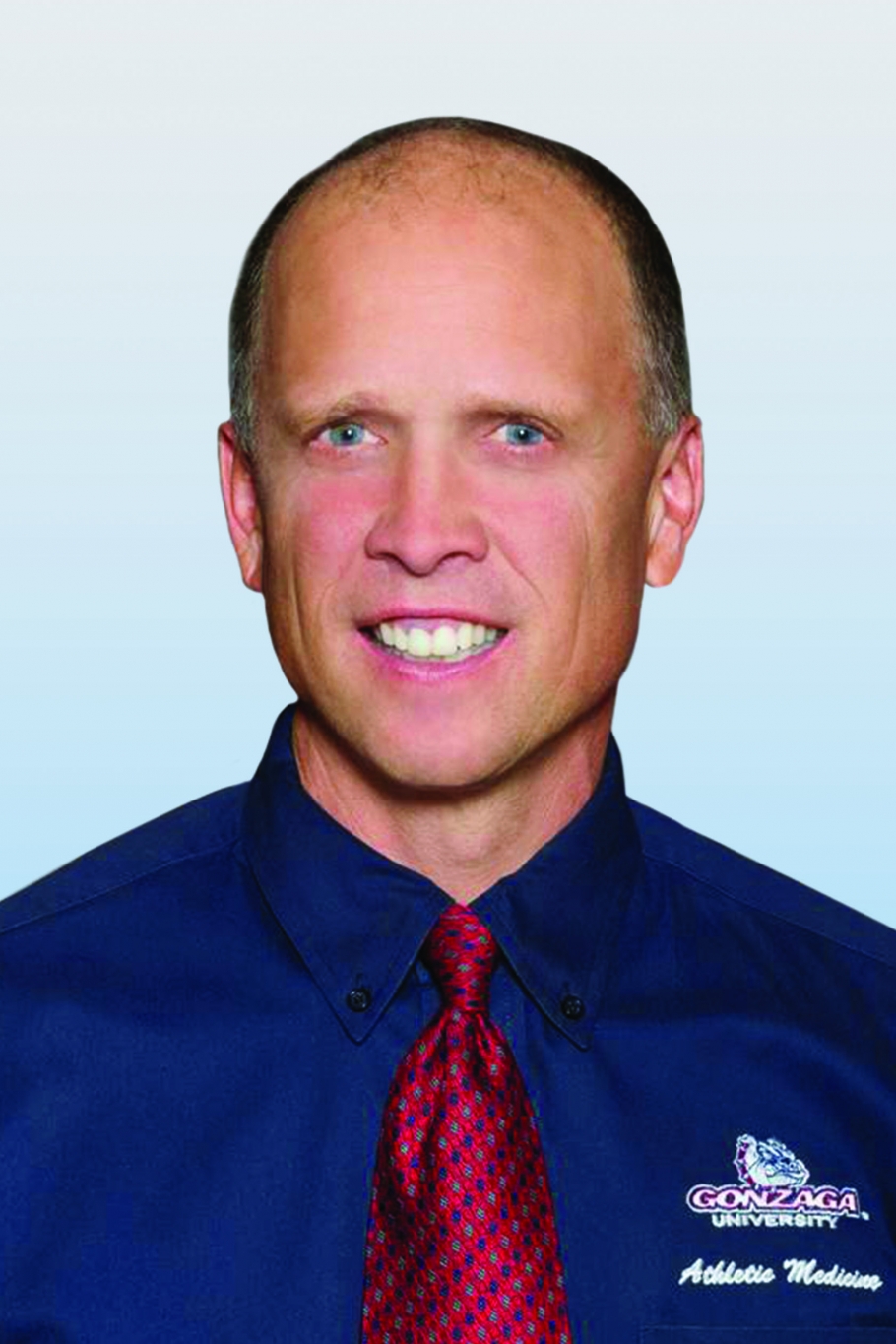 Dr. VanderWilde is a fellowship-trained orthopaedic surgeon who specializes in all aspects of orthopaedic surgery, with special emphasis in sports injuries and arthroscopic procedures. He cares for all sports injuries, including knee, shoulder, hip, and elbow injuries. Dr. VanderWilde has practiced with Northwest Orthopaedic Specialists since 1993.
After graduating from Washington State University in Pullman, Washington, Dr. VanderWilde went on to receive his medical degree from the University of Washington Medicine in Seattle, Washington. Following medical school, he enrolled at the Mayo Clinic in Rochester, Minnesota, where he completed an orthopaedic internship and orthopaedic surgery residency. After his residency program, Dr. VanderWilde underwent a sports medicine and arthroscopy fellowship at Kerlan-Jobe Orthopaedic Clinic in Los Angeles, California.
Dr. VanderWilde is certified by the American Board of Orthopaedic Surgery. He is a member of the Arthroscopy Association of North America and College of Sports Medicine.
When he is not seeing patients for elbow, hip, joint, knee, shoulder, sports medicine, or trauma-related injuries, Dr. VanderWilde enjoys waterskiing, hiking, telemark skiing, biking, running, and attending his children's sporting events.
Dr. VanderWilde has served as a team doctor for Gonzaga University since 1994.
Qualifications
Undergraduate
Washington State University, Pullman, WA, 1983
WSU: 1 of 5 outstanding senior graduates class of 1983; Honors program directors award
Medical School
University of Washington Medicine, Seattle, WA, 1987
UW school of Medicine: Junior AOA; Medical Thesis Honors
Internship
Orthopaedics, Mayo Clinic, Rochester, MN, 1988
Residency
Orthopaedic Surgery, Mayo Clinic, Rochester, MN, 1987 - 1992
Mayo Clinic Residency: Merle Janes Award for graduating senior resident
Fellowship
Sports Medicine, Kerlan-Jobe Orthopaedic Clinic, Los Angeles, CA, 1992 - 1993
Certification
American Board of Orthopaedic Surgery, 1995
Arthroscopic Association of North America, 1993
Fellow American Medical Society of Sports Medicine, 2001
Team Affiliations
Team Physician, Gonzaga University, 1994 - Present
Professional Memberships
American Academy of Orthopaedic Surgeons
Arthroscopy Association of North America
American College of Sports Medicine
NCAA Team Physicians Association
Spokane County Medical Society
Washington State Medical Association
Hospital & Surgery Center Affiliations 
MultiCare Deaconess Hospital
MultiCare Valley Hospital
Providence Sacred Heart Medical Center
The Orthopaedic Surgery Center
Medical Interests
Arthroscopy
Hip Arthroscopy and Minimally Invasive Surgery
Shoulder
Complex Knee Reconstruction
Elbow
Sports Orthopaedics, Fellowship-Trained
Joint Replacement
General Orthopaedics
Publications
R.S. VanderWilde, F.W. Jobe, "Chronic Shoulder Problems in Athletes, Chapter 13 Orthopaedic Knowledge Update" published by American Academy of Orthopedic Surgeons, 1994.
S. Allen, R.S. VanderWilde, "Shoulder Instability" in press 2011
R.W.B. Wyatt, R.S. VanderWilde, A.U. Daniels, H.K. Dunn (1987). "Accuracy of Radiographic versus Cast Measurement of Canine Proximal Femoral Canal Dimensions." Clinical Materials, 2: 231-235
R.W.B. Wyatt, E. Pino, R.S. VanderWilde (1987). "Computer Graphics Applications to Total Joint Design, Planning and Follow-up." Orthopaedic Transactions, 9(3): 556
R.S. VanderWilde, L.T. Staheli, D. Chew, V. Malagon (1988). "Measurements on Radiographs of the Foot in Normal Infants and Children." Journal of Bone and Joint Surgery, 70A: 407-415
R.S. VanderWilde (1989). "Bosworth's Fracture: Fracture Eponym of the Month." Surg Rounds for Orthopaedics, 3(9): 64
R.S. VanderWilde, L. Wold, R. McLeod, F.H. Sim (1990). "Eosinophilic Granuloma: Mayo Clinic Tumor Rounds." Orthopaedics, 13(11): 1301-1303
R.S. VanderWilde, H.A. Peterson (1992). "MRI and the Evaluation of the Meniscal Cyst." Journal of Pediatric Orthopaedics
R.S. VanderWilde, M.B. Wood (1992). "Hand Replantation after a 54 Hour Ischemia Time: A Case Report." JHS, 17A(2): 217-220
R.S. VanderWilde, D.G. Lewallen, P.T. Papagelopoulos (1992). "Tips of the Trade: Broken Distal Inter-Locking Screw Removal." Orthopaedic Review
R.S. VanderWilde, D.J. Pritchard (1992). "Adamantinoma of the Tibia-Mayo Clinic Tumor Rounds." Orthopaedics, 15(8): 950-53
B.J. McGrory, R.S. VanderWilde, B.L. Currier, F.J. Eismont (1992). "Diagnosis of Subtle Thoracolumbar Burst Fractures: A New Radiographic Sign." Minnesota Orthopaedic Society
R.S. VanderWilde, M.B. Wood (1992). "Pollicization of a Damaged Digit: A Follow-up Study of Six Cases." Minnesota Orthopaedic Society
R.S. VanderWilde, D.C. Campbell (1993). "Amputation for the Treatment of the Chronically Painful Deformed Second Toe." AAOS Foot and Ankle Society
R.S. VanderWilde, J.E. Tibone, N.E. ElAttrache (1993). "Allograft Reconstruction of the LCL." AAOS Instructional Video, AAOS, San Francisco
R.S. VanderWilde, R.A. Gambardella (1993). "On-Slope Emergencies: What Every Physician-Skier Should Know." The Physician and Sports Medicine, 21(3): 35-53
R.S. VanderWilde, B.F. Morrey, M.W. Melberg, T.N. Vinh (1994). "Inflammatory Arthritis after Failure of Silicone Rubber Replacement of the Radial Head." Journal of Bone and Joint Surgery, 76(1): 78-81
J.M. Sttefko, F.W. Jobe, R.S. VanderWilde, E. Carden and M. Pink (1997). "Electromyographic and Nerve Block Analysis of the Subscapularis Lift-Off Test." JSES, 6(4): 347-55