Martin Janout, M.D.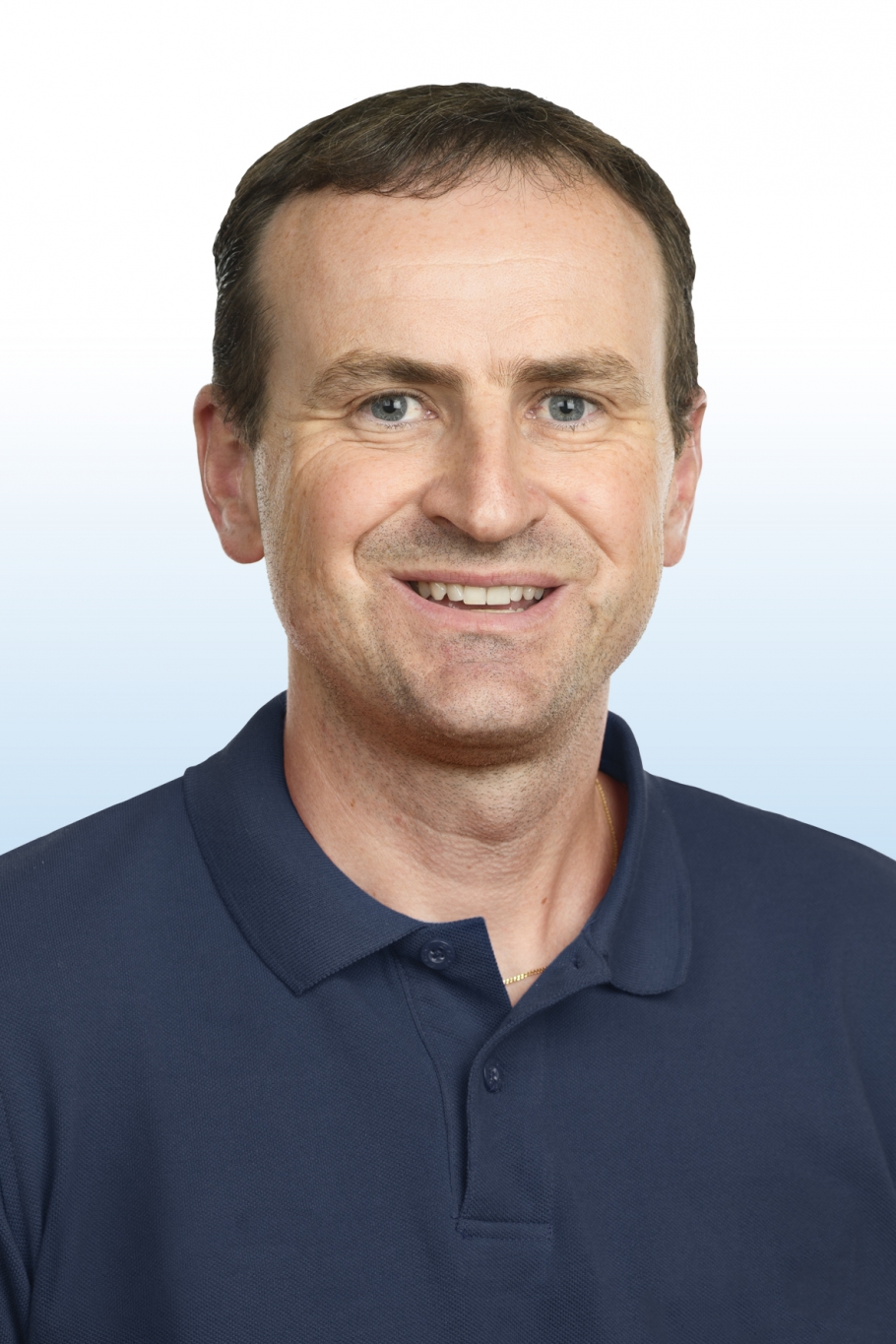 Dr. Janout is a fellowship-trained orthopaedic surgeon, specializing surgery of the hand, wrist, elbow and shoulder. He has a special emphasis in treating hand, shoulder, wrist, and elbow conditions, such as carpal tunnel syndrome, DeQuervain's tendonitis (medically referred to as tendinitis), and elbow arthroscopy, as well as shoulder and elbow joint replacement. He also treats pediatric patients for congenital hand conditions at Shriners Hospital for Children in Spokane. Dr. Janout has been practicing at Northwest Orthopaedic Specialists since 2007.
After completing his Bachelor of Arts in Biology at Carroll College in Helena, Montana, Dr. Janout went on to receive his medical degree at Creighton University School of Medicine in Omaha, Nebraska. Following medical school, he underwent orthopaedic surgery residencies at Henry Ford Health System in Detroit, Michigan, and Wright State University Boonshoft School of Medicine in Dayton, Ohio. Upon completing his residency programs, Dr. Janout finished his hand and upper extremity fellowship at Loma Linda University in Loma Linda, California.
Dr. Janout is certified by the American Board of Orthopaedic Surgery and has a certificate of added qualification in hand surgery.
When he is not seeing patients for elbow, hand, shoulder, wrist, or trauma-related injuries, Dr. Janout likes spending time with his family and playing basketball, hockey, and tennis. He also enjoys cycling, hiking, and skiing.
Qualifications
Undergraduate
Carroll College, Helena, MT, 1996
Medical School
Creighton University School of Medicine, Omaha, NE, 2001
Residency
Orthopaedic Surgery, Henry Ford Hospital System, Detroit, MI, 2001–2003
Orthopaedic Surgery, Wright State University Boonshoft School of Medicine, Dayton, OH, 2003–2006
Fellowship
Hand and Upper Extremity, Loma Linda University, Loma Linda, CA, 2006–2007
Certification
American Board of Orthopaedic Surgery, 2009, recertified 2017
Certificate of Added Qualification in Hand Surgery, 2011, recertified 2017
Basic Microsurgery Course 2006
Professional Memberships
American Academy of Orthopaedic Surgeons
American Medical Association
Spokane County Medical Society
Washington State Medical Association
Hospital & Surgery Center Affiliations
MultiCare Deaconess Hospital
MultiCare Valley Hospital
Providence Holy Family Hospital
Providence Sacred Heart Medical Center
Shriners Hospital for Children
The Orthopaedic Surgery Center
Medical Interests
Publications
"Comparison of outcomes using anatomic and reverse total shoulder arthroplasty." Bull Hosp Jt Dis, 2013
"Revision of the loose glenoid component in anatomic total shoulder arthroplasty." Bull Hosp Jt Dis, 2013
"Advantages and disadvantages of ceramic on ceramic total hip arthroplasty: a review." Biomed Pap Med Fac Univ Palacky Olomouc Czech Repub, 2012
"Fatty Infiltration of the Gastrocsoleus After Tendo-Achilles Lengthening and Gastrocnemius Recession in a Rabbit Model". Foot & Ankle International, 2009
Patient Reviews
"I had a debilitating thumb injury that wouldn't heal. Dr. Janout laid out a few options starting with the least invasive. This option worked perfectly. It was great dealing with such a knowledgeable, orthopedic specialist, who is also a great guy." — Gary M.
"I have been impressed with this office. Everyone I have encountered has been very professional and helpful including the receptionists, medical assistants, Dr. Janout, and billing department. I am being treated for a torn tendon and have had some relief. Treatment is not complete, but it's a process. I am hopeful that I have an acceptable level of relief when treatment is complete. I would highly recommend this office." — Chris H.
"I like my doctor. Dr. Janout is approachable, thoughtful, conscientious, and thorough." — Lenore B.
"On February 17, 2014 I was in car accident up by Priest Lake. My ankle and foot was crushed due to impact sliding down icy road. Angels were to my rescue and got me to Scared Heart Hospital where my surgery was performed by Dr. Janout. He put me back together performing an amazing three surgeries and six months later I am now in physical therapy. He is one of the best doctors I have ever had pleasure work with. First time I spoke with him he had voice of peace that passes all understanding. His gentle spirit could put the most painful situation at ease. He explained the injury to me and then the solution to fixing it was horrifying, but at same time his voice immediately put me in complete confidence that he knew without a doubt what to do. I would not be where I am today without his skills and professional knowledge. He gave me my life back. Thank you Dr. Janout to you and your staff." — Shelia B.