John K. Shuster, M.D.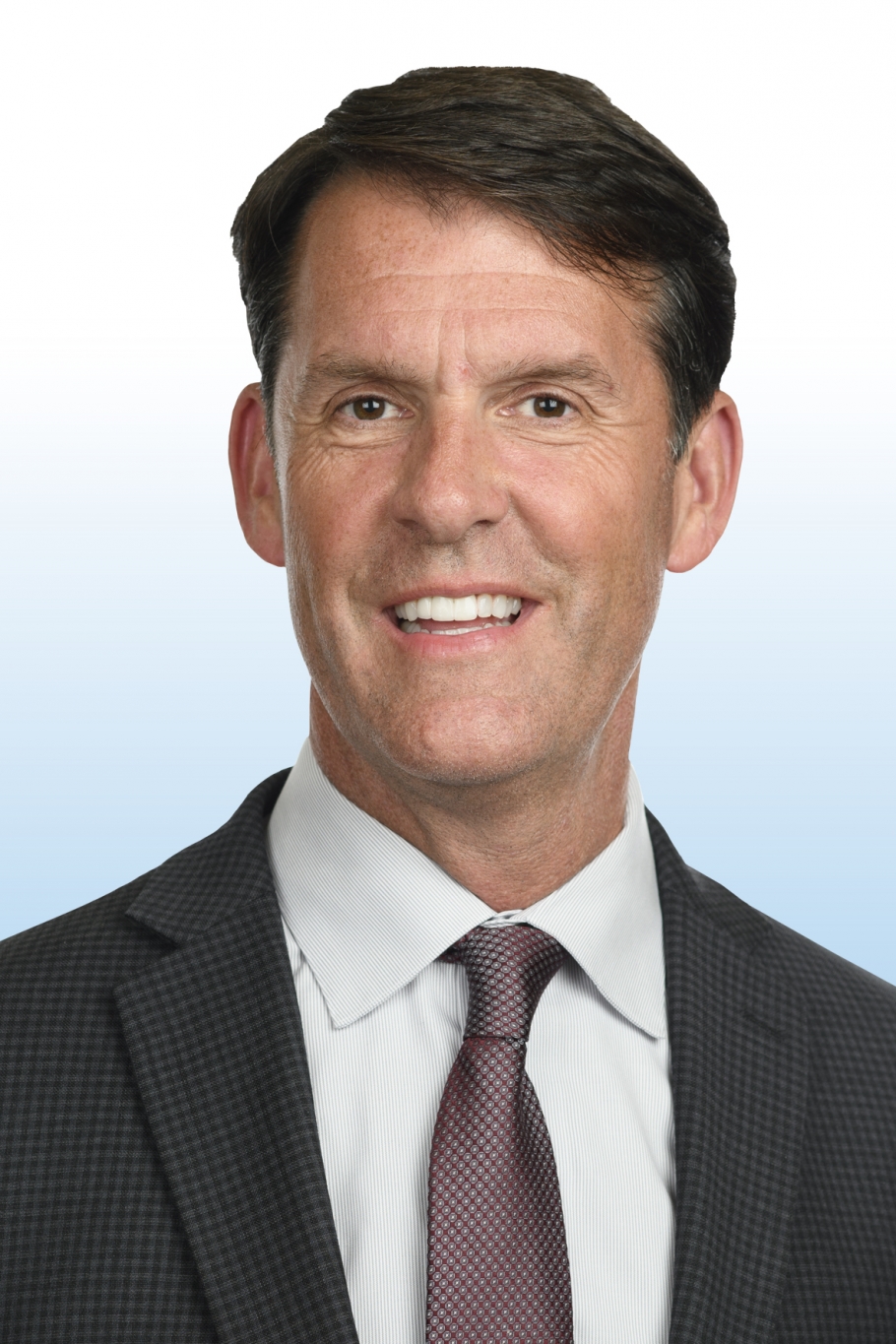 Dr. John Shuster is a fellowship-trained orthopaedic spine surgeon specializing in all aspects of spine care. His areas of interest include cervical spine surgery (neck surgery), spinal stenosis surgery, spinal instability, artificial disc replacement, spine trauma surgery, and less invasive surgery. He also cares for general orthopaedics and orthopaedic trauma patients.
After studying for his Bachelor of Science degree in Engineering at Northwestern University in Evanston, Illinois, Dr. Shuster worked in the renowned Noyes-Giannestras Biomechanicas Laboratory where many landmark studies were completed on instability of the knee. He also worked in engineering at General Motors in the Corvette group in Detroit, Michigan. Following completion of his undergraduate Biomedical Engineering degree, he went on to receive his medical degree from The University of Chicago Pritzker School of Medicine in Chicago, Illinois. While there, he worked in and wrote software for the new orthopaedic department gait laboratory under the direction of Dr. Luis Draganich. After medical school, he underwent both his general surgery internship and his orthopaedic surgery residency at Loyola University Stritch School of Medicine in Maywood, Illinois.
Upon completing his residency, Dr. Shuster traveled to Atlanta, Georgia, to undergo his spine surgery fellowship at Emory University Spine Center under the direction of Drs. Whitesides, Horton, Heller, Boden, and Silcox. Following that, he was the Director of the Spine Program at the University of South Carolina in Columbia, South Carolina. In 1998, Dr. Shuster joined the group that became Northwest Orthopaedic Specialists. He travels extensively training other surgeons in less invasive surgical techniques and has completed overseas medical mission/educational trips to Germany, Japan, Haiti, St. Lucia, China, and most recently, Myanmar (Burma)Thailand, and Singapore.
Dr. Shuster is certified by the American Board of Orthopaedic Surgery.
When he's not seeing patients for spine, trauma, or fracture-related injuries and conditions, Dr. Shuster enjoys spending time with his family, spending time at the lake, and camping. He also likes working with stained glass and other home projects. His personal heroes are the excellent physicians that have trained him, his parents and in-laws, and Dave Grohl.
Qualifications
Undergraduate
Bachelor of Science in Engineering, Northwestern University, Evanston, IL, 1987
Medical School
The University of Chicago Medicine, Chicago, IL, 1991
Internship
General Surgery, Stritch School of Medicine, Maywood, IL, 1991–1992
Residency
Orthopaedic Surgery, Stritch School of Medicine, Maywood, IL, 1992–1996
Fellowship
Spine, Emory University Spine Center, Decatur, GA, 1996–1997
Certification
American Board of Orthopaedic Surgery, 2001
Hospital & Surgery Center Affiliations
MultiCare Deaconess Hospital
MultiCare Valley Hospital 
Providence Holy Family Hospital
Providence Sacred Heart Medical Center
The Orthopaedic Surgery Center
Medical Interests
Publications
Heller, JG, Shuster, J, Hutton, WC, (1999) "Thoracic Transverse Process Screws vs. Pedicle Screws" Spine April 1, pp 654-8
Hodges, S, Shuster, J, et al, (1997) "Traumatic Spondylolisthesis - A Case Report and Review of the Literature", Submitted to Spine
Humphreys, C, Shuster, J, Chase, J, Patwardhan, A, (1998) "Effect of Flexion and Traction on C5-6 Foraminal Space", Archives of Physical Medicine and Rehabilitation 79(9): 1105-09 September
Patient Reviews
"Dr. Shuster was fantastic to work with. He kept me informed every step of the way in terms I could understand. I always felt as if I had his undivided attention during my appointments. His easy-going way was pivotal in keeping me comfortable and confident that I was doing the right thing having back surgery. My recovery went surprisingly well. I was out of major pain hours of surgery, and I was out of the hospital within two and a half days. I believe this was due to Dr. Shuster's skill and how he prepared me for the surgery. I am grateful that Dr. Shuster is on my side and would recommend him to anyone who needs back surgery." — MJ M.
"I appreciate Dr. Shuster and his professionalism. He has always been respectful and has followed my care well. I trust him and am glad to be his patient." — Mary O.
"Dr. Shuster and his staff are the best. This doctor cares about his patients and takes time with them. I am so grateful that he is my doctor and that I have him in my corner He is what a doctor should be: highly intelligent, a good communicator, careful and thoughtful." — Karen W.
"It was a pleasant experience. Everyone was so courteous. I appreciated the time Dr. Shuster took to explain my options and answer all questions that I had. I felt very encouraged about my condition." — Annette O.
"Prior to surgery, I was having shots to ease pain in my back. Now I'm recovering from surgery and feel very fortunate to have had Dr. Shuster as my surgeon. I also felt very good because he came highly recommended by my primary care physician and my chiropractor. I am on the mend and very pleased with my progress and pain relief. I have approximately 6-7 weeks to go before being released to resume regular activities and can't wait. I would not hesitate to recommend Dr. Shuster." — Joseph A.